Can you explain the missing square?
Carefully observe these two triangles of equal size: the forms were merely rearranged. A square is missing in the second configuration! What is the explanation?*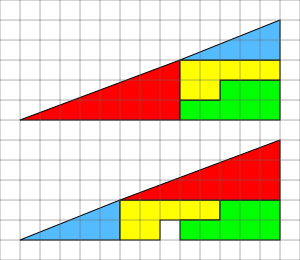 Another optical illusion: Squares A and B are the same shade of gray.
Don't believe it? Go here for the explanation.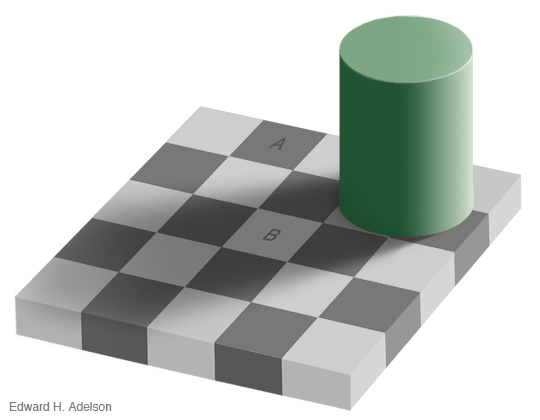 * And here's the explanation for the missing square.